Analysis of Corticosteroids
This simple isocratic Method demonstrates good separation of two similar synthetic Glucocorticoids.  This analysis for corticosteroids may serve well for quantitation in pharmaceutical preparations.  This Method would easily translate to LCMS.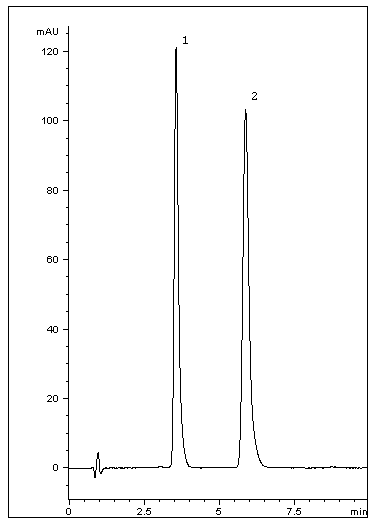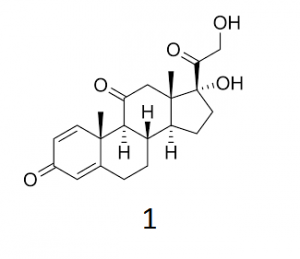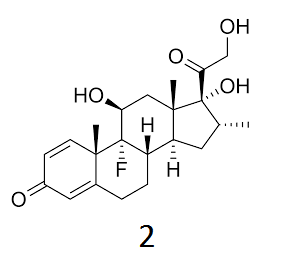 Peak:
1. Prednisone
2. Dexamethasone 
Method Conditions:
Column: Cogent Bidentate C18™, 4µm, 100Å
Catalog No.: 40018-75
Dimensions: 4.6 x 75mm
Mobile Phase: (70:30) DI Water with 0.1% Formic Acid / Acetonitrile
Injection vol.: 1µL
Flow rate: 1.0mL / minute
Detection: UV @ 254nm
Sample Preparation: Prednisone and Dexamethasone 0.1mg / mL in Methanol.
Notes: Prednisolone and Dexamethasone are synthetic Glucocorticoids, a class of steroid hormones.  These are produced by the adrenal gland and are known for anti-inflammatory and immunosuppressive actions