Retention, Detection and Quantitation of a Cannabis Metabolite from Urine Samples 
Using the SPE technique in "Sample Preparation" section of this AppNote, successful MS detection of a Cannabis Metabolite using the Cogent Phenyl Hydride™ HPLC Column is described.
It is worth noting that the retention of this compound was achieved using Methanol rather than Acetonitrile as the organic component in the Mobile Phase. 
Peak:
(l)-9-Carboxy-11-Nor-Delta-9- THC, m/z 345.2060 [M+H]+
Method Conditions:
Column: Cogent Phenyl Hydride™ 4um, 100A
Catalog No.: 69020-05P-2
Dimensions: 2.1 50mm
Mobile Phase:
– A. DI Water / 0.1% Formic Acid (v/v)
– B. Methanol / 0.1% Formic Acid (v/v)
Gradient:

| | |
| --- | --- |
| Time (Minutes) | %B |
| 0 | 10 |
| 3 | 10 |
| 7 | 80 |
| 8 | 10 |

Post Time: 3 minutes
Injection Volume: 1ul
Flow Rate: 0.4ml / minute
Detection: ESI – POS – Agilent™ 6210 MSD TOF Mass Spectrometer
tο: 0.9 minutes
Sample Preparation: Urine sample was loaded into an SPE cartridge II (Clean Screen Xcel, UCT Bristol, PA, USA) and eluted with 1mL of Acetonitrile, 2-Propanol, Formic Acid (50/50/1). After elution, the sample was dried under Nitrogen gas and dissolved in 100 uL of 50% Methanol / 50% DI Water / 0.1% Formic Acid. The solution was filtered through a 0.45µm AQ™ brand Nylon Syringe Filter (MicroSolv Technology Corp.)
Note: (l)-9-Carboxy-11-Nor-Delta-9- THC is the main metabolite of Tetrahydrocannabinol (THC), formed in the body after consumption of Cannabis. The compound stays in the body for a significant time, making it useful as a test compound for Cannabis use. In the U.S., Cannabis is a controlled substance at the Federal level, although many states have recently enacted laws legalizing it.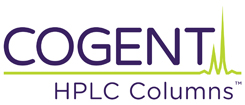 Attachment
l-9-Carboxy-11-Nor-Delta-9- tetrahydrocannabinol.pdf  0.2 Mb  Download File