LC-MS analysis of harmful substance in food supplement
The data demonstrates the use of the Cogent Bidentate C18 2.o™ Column for analysis of dietary supplement samples. Isolation of the Aegeline peak is readily obtained with an extracted ion chromatogram (EIC) in the positive ion mode. Chromatographically, the peak is well retained and highly symmetrical. The Column is an excellent choice for analysis of this controversial compound in dietary supplements such as these.
Peak: 
Aegeline 298.1438 m/z [M + H]+
Method Conditions
Column: Cogent Bidentate C18 2.o™, 2.2μm, 120Å
Catalog No.: 40218-05P-2
Dimensions: 2.1 x 50 mm
Mobile Phase:
—A: DI Water / 0.1% Formic Acid
—B: Acetonitrile / 0.1% Formic Acid
| | |
| --- | --- |
| Time (minutes) | %B |
| 0 | 20 |
| 6 | 90 |
| 8 | 90 |
| 10 | 20 |
Injection vol.: 1 µL
Flow rate: 0.4mL/minute
Sample: Two scoops (2.9456g) of a protein powder mix were dissolved in 50.00 mL DI Water in beaker. A portion was filtered (0.45 μm, Nylon) and 400 μL filtrate was mixed with 400 μL Acetonitrile. The solution was centrifuged and the supernatant was collected and used for LC-MS injections.
Detection: ESI – POS – Agilent 6210 MSD TOF Mass Spectrometer
Note: Aegeline is an alkaloid extracted from Aegle marmelos (bael), a plant that has been used in traditional medicines. It is also synthesized and has been added to some food supplements such as OxyElite Pro®. Although it is claimed to have weight-loss effects, its safety has not been thoroughly evaluated in humans and has even been implicated in instances of acute liver damage and non-viral hepatitis.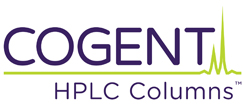 Attachment
No 336 Aegeline in Protein Sport Mix pdf   0.4 Mb   Download File